Save the handwriting of your children forever
Kidpofy converts your children's handwriting into a digital font so that you can save it forever. You can send cards, invitations and customize gifts with their own font.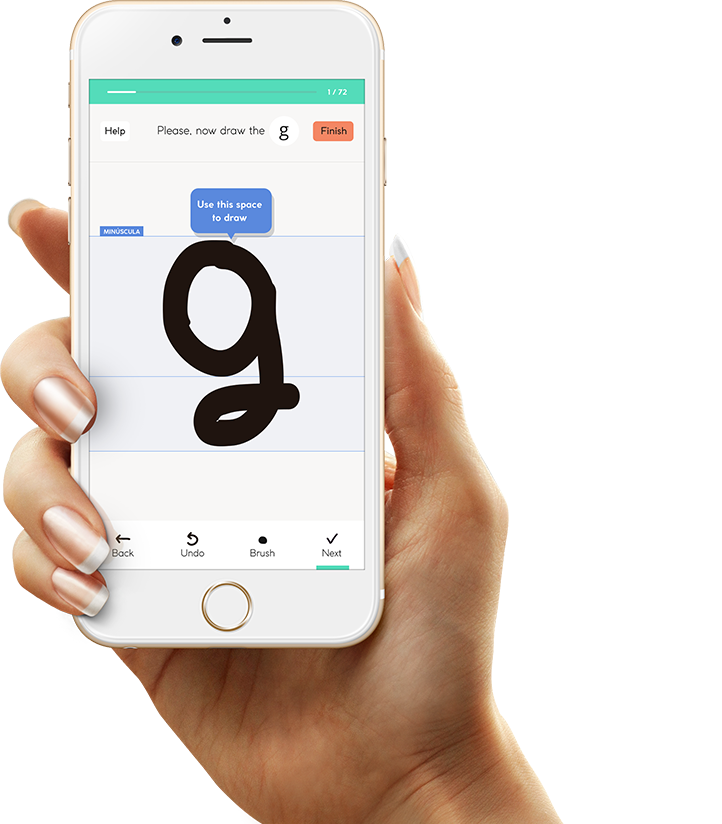 Hello!
Draw and download!
How it works
It's easy, you only need to spend time with your children for them to write the different characters that we indicate. You can edit them as many times as you like. Once finished, the handwriting of your child will be yours forever.
Start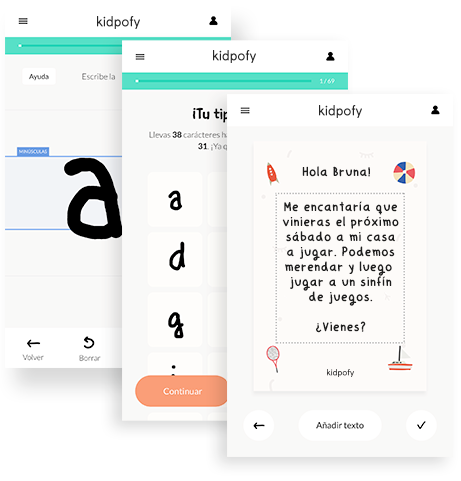 Send personalized cards to your family and friends
Kidpofy also offers a card sending service online so that you cab customize the font of your children.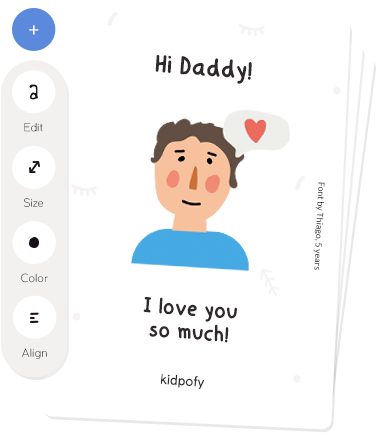 See you soon!
Thanks!
Good bye!